23 Dec

IMPORTANCE OF DIGITAL MARKETING AGENCY FOR BRANDS

It is not a distant time when the only concept of advertisement was limited to banners, neon boards, brochures, television, and personal referrals, etc. But with the advent of the internet in the 21rst century, the dynamics of communication totally evolved. It has drastically impacted the advertisement and marketing methods throughout the world. Businesses realized that there is a more convenient and direct method to reach their desired audience and this gave birth to the digital marketing industry, with a digital marketing company emerging as a key player in the domain. The vast and unparalleled power in advertisement unveiled through this innovation in the marketing sector. Marketing became more targeted as the user data began to accumulate all over the internet. We shall now discuss how a digital marketing agency can play wonders in the brand promotion to the target audience.

Popularity of e-commerce:

It goes without saying that the modern trend has vastly shifted to online shopping, over the last decade. Branded and unbranded products can be purchased from dedicated websites and online stores. To make this a reality a digital marketing company is the main medium. From the development of online stores to the production of online advertisement campaigns, they usually possess complete and custom digital media solutions. When you are going for an online retail business, it is close to impossible that you possess all the skills required to make your online presence a success. Therefore, you will always need to rely upon certain digital marketing professionals or some creative and digital agency, to take care of certain web-based things that you yourself might not. This further highlights the importance of such digital facilitation and marketing entities in the market for the promotion of branded products.

Social Medias gaining audience:

With the success of social media platforms like Facebook, Twitter, etc. numerous other Social Medias surfaced. Each of them has a huge audience and this produced a very potential and exploitable opportunity for marketing physical and digital brands. This gave birth to a trend called social media marketing. Businesses just cannot ignore the opportunity to reach their audience at a place where they usually spend most of their free time. Handling social Medias has recently become a profession under the name of social media management. A social media manager, personally hired or belonging to some outsourced digital company, would normally design engaging posts for the business social profile that matches their brand niche. People searching for similar content on social media have a great chance to come across related posts and therefore, a brand's name will reach more people increasing brand recognition. This is the first step in generating a successful lead.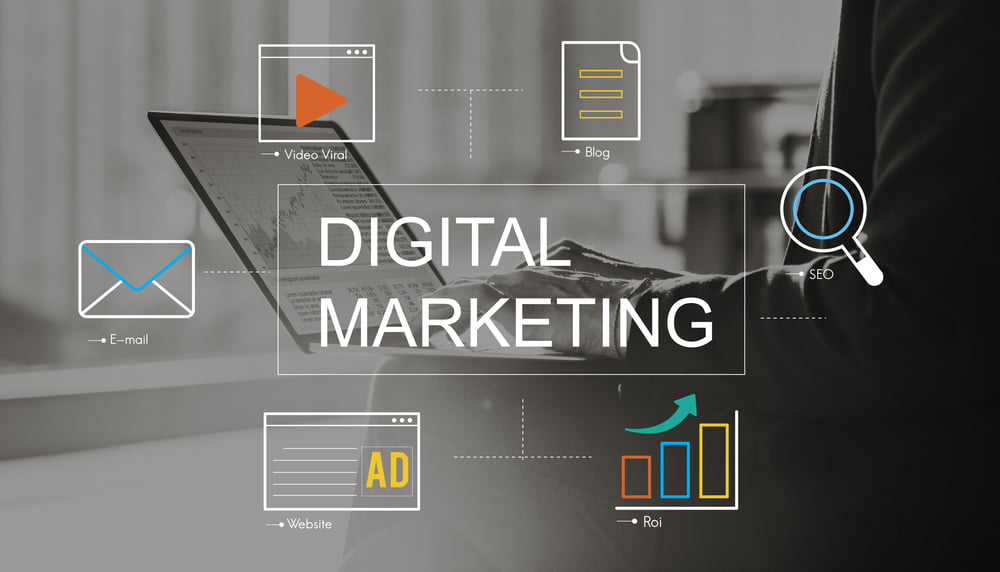 There are basically three approaches to entering the e-commerce business for various products. One is through the search engine, the second is through social Medias and the third is through dedicated marketplaces like Amazon, Walmart, etc. A successful business strategy through all three of them would most inevitably start with more people visiting your website or store or marketplace profile. Generating traffic on any of them is a complete art and a continuous process with frequently changing search algorithms. At times, it may be frustrating to gain volume in online traffic. This is the part that is best left to a dedicated facility that a good digital marketing agency in Pakistan would be able to provide. Content on social media and website, optimized online advertisement, complete audience research, etc. are all the major contributors towards gaining traffic and generating leads. It is quite a tedious job that is better left to a dedicated and professional digital marketing company.
Powerful and Economical marketing:
One of the greatest powers a brand has through online digital marketing is that it can filter out the right audience for itself. This means they can directly approach their prospective audience hence, produce more organic leads. It is all based on the internet using search history data that he views only the most relevant information and advertisement on both search engines and social media. This information has to be thoroughly exploited through various means and a special skill set that only a digital media services firm can be expected to possess. As long as digital brand growth is concerned, a business will always need professional help. The best part is that digital advertising does not cost as much as other methods. You have the power to decide your budget and your digital services provider can design custom digital media solutions for you. You have great flexibility as far as finances are concerned.
From 2005 to 2019 the number of internet users has swelled from 1.1 Billion to 4.1 Billion with further and better chances of growth over each consecutive year. More people are spending most of their free time surfing the internet. Every age group has easy access to the internet. It is quite natural that most brands and businesses are looking for their way into online sales. With great flexibility in payment methods and easy shipping, people are naturally inclined to look for something online and making a purchase for it. Let us say that it is no longer a choice for businesses to ignore the online methods. Anything that anyone in the world might need, they are very likely to look for it over the internet at first and then physically. From toothpicks to ships, everything is available to choose from a wide variety of options. Standing out amongst so many available options for the user, your brand will need the assistance of a professional digital agency in Pakistan.
If you are looking a digital agency in Lahore, there are things you need to check before you make a choice. First of all, look for their successful projects and how satisfied their clients are with them. You will be able to find most of this data on their website. Brand promotion is a sensitive matter, it takes a lot more than just gaining traffic on the internet. You should better look for a digital marketing agency that has experience in promoting branded products.
[/vc_column][/vc_row]